 Tajaran Cold War - Third Episode: A Tale of Three Nations
Event Calendar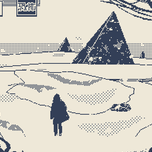 Canon: Canon
Event Type: Secret.
Event Scale: Low
Assigned Admin: Alberyk
OOC Event Description : The Third episode of the Tajaran Cold War event arc will happen. Members of the "Stories of War and Peace" project will visit the station to collect the crew's stories. More information: 
Who knows about it : All of the crew would be aware of it.
Host/participants : 
Notes : 
User Feedback